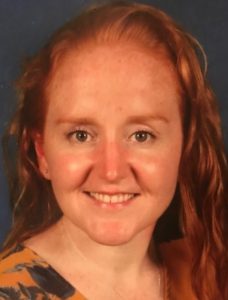 Meaghan Boyle is a Board Certified Behavior Analyst (1-16-21755) and a certified Special Education Teacher. Meaghan received her undergraduate degree in Childhood Education from the State University of New York, College at Oneonta. She went on to complete her master's degree at Manhattanville College, specializing in the areas of Special Education and Literacy. Meaghan then furthered her education at Manhattanville College, receiving a degree in Applied Behavior Analysis. Meaghan has eleven years of experience teaching a special class where she focuses on improving the emotional, social, and academic ability of children with autism spectrum disorder, communication disorders, and developmental disabilities.
Meaghan has experience with providing ABA services to school-aged children in both the home and school setting. She has training in both Verbal Behavior and TouchChat (an augmentative and alternative communication device). During ABA sessions, Meaghan creates programs using natural environment teaching, discrete trial training, and evidence-based practices.
Meaghan is passionate about providing children and their families with a supportive and structured environment where positive reinforcement and effective, appropriate interventions are implemented to further develop and generalize skills. She believes that a collaborative approach among service providers, clients, and families is essential in order to increase positive behavior and build independence.
Meaghan supports the philosophy that when behavioral interventions are functional, data-driven, and implemented consistently, while focusing on an individual's strengths, it is possible to change behavior.
Recently, Meaghan has had the opportunity to work remotely with her students and their families by providing parent training and direct instruction through video conferencing.