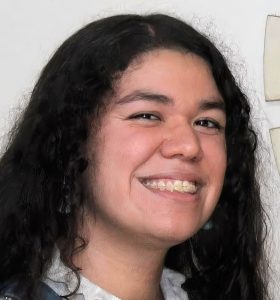 Kayla DelaHoz earned her Bachelor of Arts in Psychology from Queens College in the fall of 2019 and her Master of Arts in Psychology from the same institution in the fall of 2021. She first became interested in psychology in her final year of high school when she took an introduction to psychology course. As she attended numerous psychology-related classes throughout her college years, her interest in the subject grew even more. 
She volunteered at the Queens College Psychological Center and the New York-Presbyterian Queens Hospital to gain a better understanding of psychology in a clinical setting. She was curious about the causes, treatment, and assessment of mental illnesses in individuals. At QCPC, she saw how therapy impacted children dealing with mental health issues, and that it was somewhat possible to see changes in how the child behaved and communicated with others. 
Through these experiences, she became acquainted with and comfortable working with people of all ages, but is especially interested in working with children, teenagers, and young adults. She recently joined Manhattan Psychology Group as a practice intern, where she hopes to learn and gain further experience in the clinical psychology field.