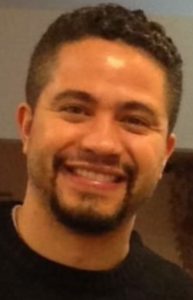 Julius Rada is a bilingual, Spanish speaking NYS Licensed Behavior Analyst (000176) and a Board Certified Behavior Analyst (BCBA, 1-13-13444).  He obtained a Bachelor of Arts in Psychology and a Master of Science in Education Teaching Students with Disabilities from The City College of The City University of New York; a Master of Science in Education School Administration and Supervision from The College of Saint Rose, and an Advanced Certification in Applied Behavior Analysis from The Queens College of The City University of New York.
While working in the field of special education for the past 20 years, he has held various positions, such as; classroom teacher, lead teacher, Applied Behavior Analysis (ABA) therapist, program quality assurance manager, educational supervisor, ABA supervisor, BCBA candidate supervisor, and as a consultant to various private and governmental educational programs.  He has worked with various special populations, with varying disabilities ranging in age from birth-21 years old.  His experience includes working with children with autism, down syndrome, medically fragile, communication disorders, self-abusive behavior, food aversion, cognitive disorders, and limited daily living skills.
He has also provided trainings to private and public schools, parent support groups, daycare centers, New York City's Early Intervention administration, and New York City's Committee on Preschool Special Education administration on topics that include, but are not limited to; Applied Behavior Analysis, Verbal Behavior Analysis, Natural Environment Therapy, Families as Partners, Problem Behavior Change, Fostering Verbal & Non-Verbal Communication, Developmental Stages, and Embedded Coaching Practices.