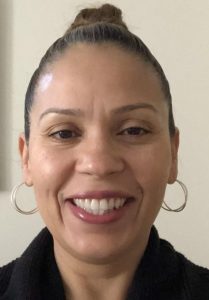 Jady M. Moreno is currently a Board Certified Behavior Analyst (BCBA) working as a clinical supervisor. Her area of concentration lies in Early childhood working with youngsters diagnosed with Spectrum Autism Disorders.
Jady is bilingual, speaking English and Spanish. She supervises Behavior Technicians home and center based, as well as graduate students seeking BCBA certification and licensing. In addition to her supervision role, Jady also provides direct Applied Behavior Analysis Services to children enrolled in The Early Childhood Program. Parent Training, and Travel Training are also in her repertoire as these services are granted as neededduring treatment plan proposals.
Prior to becoming a BCBA, Jady worked as a Middle School Special Education Teacher in the areas of Math and Science, as well as being a certified Aquatic Swim Instructor for children ages 3-12 at a summer camp.
Her experience working with people with disabilities began early during her undergraduate years at Goldwater Memorial Hospital where she worked as a psychologist's assistant conducting psycho-social support groups, and Cognitive Rehabilitation Therapy under the supervision of a Chief Psychologist for patients who suffered from strokes and other traumatic brain injuries. She graduated with a Bachelors of Science in Psychology with a field of interest in Pre-Medical Studies. She currently holds a Masters of Science Degree in Young and Adolescent Education.