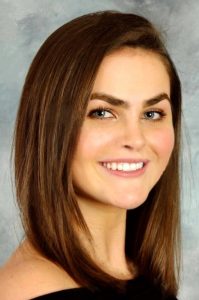 Gabriela Schermer studied Psychology and Criminal Justice during her undergraduate years at George Washington University. During that time, she worked closely with the national chapter of the American Foundation for Suicide Prevention, developing the first chapter on a college campus. Her experiences coupled with her passion for criminal justice and welfare catapulted her interest in working in the field of mental health. Gabriela is currently completing her Master's degree in Mental Health and Wellness Counseling at New York University. 
Gabriela's prior clinical experience includes an internship with a mental health organization, Your Hope Center, as well as related experience in various settings including hospitals, schools, and the county jail. Gabriela has worked with individuals with a variety of presenting symptomatology. 
Gabriela is excited to be completing her internship at MPG and is looking forward to working with children, adolescents, families and couples with various presenting issues including mood and anxiety disorders. Gabriela believes a strong therapeutic alliance is the key to successful mental health treatment.