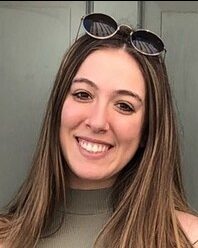 Emily Heath carries out an array of administrative tasks for clinic personnel and our families such as coordinating daily schedules for therapists, clients, and case supervisors, assisting with case assignments, and a range of duties related to staffing needs. In addition, she is responsible for administrative intake and onboarding of clients and staff, as well as parts of the insurance benefits verification process.
Emily, originally from New Jersey, moved to the south to earn a B.A. in Psychology and Political Science from The University of Alabama. Following her undergraduate career, she moved to Texas and entered the field of ABA. She became a certified Registered Behavior Technician (RBT), serving clients in a center-based early intervention ABA Therapy program. Her clients ranged from 2-10 years of age, diagnosed with Autism Spectrum Disorder (ASD) and other related disorders. To further education and passion for the field, she enrolled to earn her Master's Degree in Applied Behavior Analysis (ABA) through Ball State University, with the goal of becoming a Board Certified Behavior Analyst (BCBA).
Her drive and motivation for working in ABA comes from the ability to have a direct, daily impact on the care and support of each of the families seeking services. She strives to incorporate ABA principles in this administrative role to create a system that establishes consistent healthy and positive, efficient, motivated working relations within the company and with our families.