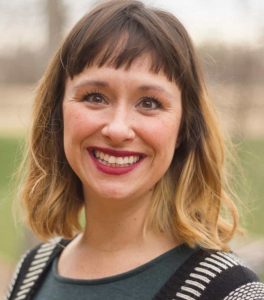 Elizabeth McLeod is a NYS Licensed Behavior Analyst (001839). She received her Masters in Social Work from the University of Oklahoma. While completing a social work internship with adults with intellectual and developmental disabilities, Liz attended a meeting led by a BCBA, which inspired her journey into her profession of Applied Behavior Analysis (ABA). She completed her advanced degree in Behavior Analysis through the University of Massachusetts-Lowell.
Liz began working in ABA as a therapist, where she gained experience working a clinic and children's homes using natural environment teaching and discrete trials while receiving BCBA supervision that included training on conducting assessments, data collection and behavior interventions. 
She has also worked with adults with intellectual and developmental disabilities with severe behaviors, training staff to support the client with behavior supports and adaptive daily living skills so they could participate in their community activities.
Liz has worked at applied behavior analysis schools and clinics to oversee ABA therapists, train implementation of programs and behavior intervention procedures, as well as train parents to use the same interventions at home. After she was promoted to as a Comprehensive Case Manager, she oversaw a team of students and therapists, trained her staff to conduct and implement behavior interventions, and oversaw data collection and decision protocols. 
She has many years of experience of working with children and adults with autism, down syndrome, and intellectual disabilities, specifically supporting their behavioral, social and daily living skills. Liz has expertise in conducting functional behavior assessments and writing behavior intervention plans and training staff and parents to implement the plans. 
Liz currently works in the field of ABA, providing direct therapy as a LBA and creating programs based on assessments to support the individual at home and in the community. She is passionate about preparing her clients for independence and success in their future.