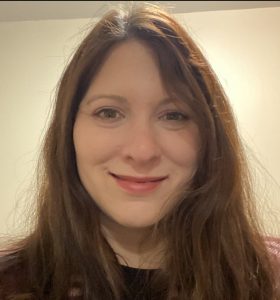 I am a clinical psychologist who is licensed in the State of New York (#016965). I completed my M.A. and Ed.M. in Counseling at Teachers College, Columbia University and my Psy.D. in Clinical Psychology at CW Post, Long Island University. 
I have worked with children, adolescents and adults in several different practice settings. While working in the public sector, I chaired a committee on suicide awareness and prevention and led a work group on the implementation of empirically validated treatment, including group therapy. In addition, I filmed a Public Service Announcement on suicide, appeared on international news, reporting on an artist in residence program I developed at a city hospital, and have presented my casework on dissociative identity disorder at hospital grand rounds. I was definitely most proud of founding a well- received, animal assisted program, where a team came to my program weekly to engage with hospital patients.  
I also treated traumatized children and their families while completing my pre-doctoral internship at Montefiore Medical Center's Child Protection Center. While attending graduate school, I treated adolescents in a college transition program.  In addition to treating young adults and their families, I was responsible for leading an adult outpatient psychiatric clinic as well as a partial hospitalization program. I have conducted workshops for children and adults on the management of stress, the   transition to college, laughter yoga and mindfulness. 
I was the recipient of a Head Start grant which afforded me the opportunity to conduct a clinical study on the Impact of providing parent training to fathers of Head Start Children, utilizing the Incredible Years Program. 
Oftentimes, I will use empirically validated treatments in my work. What this means is that the treatment I conduct will have research to support that it works for the problem you or your loved one has.  The treatment protocols are merely ingredients we use in our sessions to make a recipe to better manage you/your loved one's challenges. You/your loved one and I will provide the spices that season the recipe. It is important to find a therapist who gets you and knows how to personalize the treatment to meet your needs.
I treat people with various presenting challenges, using an integrative approach to my therapeutic work, weaving psychodynamic principles into, my Cognitive Behavioral Therapy (CBT). I also use Dialectical Behavior Therapy (DBT) skills in my therapeutic work.  I completed CBIT training to treat Tourette's and tic disorders. I am able to provide parent training, in a non-judgmental and supportive atmosphere. 
Sessions will feel collaborative, respectful and non-judgmental and will be focused on your treatment goals. You will find sessions to be practical, highlighting you/your child's strengths. You will gain tools that you can apply to life's many challenges. Typically I receive feedback that my sessions are fun and creative and that my candor is refreshing. Parents often say that I am direct and practical, yet am warm and comfortable to speak to. I weave technology into my work. This includes using a virtual reality system for relaxation training and exposure therapy when applicable. I also have therapeutic video games and video clips that I incorporate into my sessions to help provide education and a sense that you are not struggling alone in whatever you are going through.
I tend to focus on strength's and help people unlock tools they already have, but have not been using to their fullest. In that vein, I tend to find the silver lining in situations and going through COVID is no different. I have been using my teletherapy sessions flexibly to work around my families' new schedules and have provided them with a sense of comfort, predictability and normalcy. Having gone through the devastation of Hurricane Sandy personally and having started treating people on 9/11/01 as a second year doctoral candidate, shared trauma is something I am adept at handling. If I garnered anything from that experience it was to engage people while events were unfolding rather than waiting until everything settles. Many people handle adversity by retreating, avoiding and numbing, but by engaging in treatment, one can mitigate negative outcomes. I am a very flexible person and as such am always open to feedback from a client. I model this flexibility in the hopes of helping my clients think more flexibly as well, which is extremely helpful when handling COVID so as not to get stuck in patterns of thinking catastrophically. Now, more than ever, we must physically distance ourselves, but must never truly socially distance ourselves.