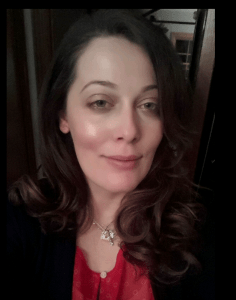 Dina Kouris is a New York State Licensed Behavior Analyst and a special education teacher.  She is also a licensed addiction counselor and a school counselor. She received her undergraduate degree in business and education from Suny Farmingdale and Suny Stony brook and went on to pursue her Masters of science in education and addiction counseling form Grand Canyon University.   
In 2016 she pursued her education in Applied Behavior Analysis through Capella University and received her post graduate certificate in ABA therapy. She has 7 years of experience working with children and adults with autism and special needs. She has extensive experience working with individuals within their homes, schools and within residential programs.  
Dina has provided ABA, SEITs and Vocational-Transitional services to individuals diagnosed with ADHD, ODD, OCD, mood disorder, bipolar disorder, and various learning disabilities.  She has worked as a school counselor in various NYC schools where she provided CBT, DBT, Motivational Interviewing and Mindfulness to students who suffered from intense anxiety, depression and other cognitive and behavioral issues. Dina specializes in developing ABA programs, life skills lessons and social stories, Verbal Behavior, and teaching behavioral strategies and interventions to parents and educators. 
Dina believes in a collaborative approach to treatment that ensures interventions are appropriate and implementable across environments , practitioners  and family members and acts like an advocate for families and practitioners that work with individuals with autism.