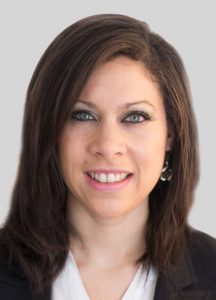 Ms. Devorah Moses is a certified special education and K-6 teacher. She received her B.A. in Sociology from Rutgers University and a dual certification and Masters degree in education from Montclair State University.
She currently teaches special education to students with autism and other developmental disabilities both in a classroom and in home environment settings. In her classroom she focuses on academic skills, social skills, life skills, and community based instruction. All student programming is individualized according to each students' IEP goals. Besides teaching academic, social, and life skills, Devorah is also responsible for creating and implementing IEP's, implementing individualized student behavior plans, plan community based instruction outings, and to incorporate a variety of technology such as a Smart Board, Chrome Books, iPADs, and Rethink online data collection system. Devorah is experienced in the "Edmark" and "SRA Corrective Reading" programs.
After school hours, Devorah also provides 1:1 ABA home therapy where she works on individualized life and academic skills. She also provides coordination services and parent training for families in the home setting as well. ABA home therapy consists of working with students with autism and other developmental disabilities in areas of communication, play skills, social skills, and independent skills. It uses the principles of ABA while addressing a wide range of behavior. Some program examples include brushing teeth, taking turns in games, increasing words, and matching words to pictures. Home therapy can include community based instruction as well in order to teach appropriate skills and behavior in the community environment.
Finally, Devorah is the former co-leader of weekly social skills training groups at MPG and former Head Counselor at Big Apple Day Program, where she supported her assistant director and supervised the staff counselors.