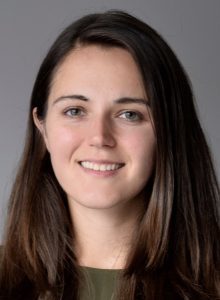 Dr. Cara Remmes is a New York State licensed psychologist (#021663). She received her bachelor's degree from Cornell University and received her masters and doctorate degrees in Clinical Psychology from the University of Miami, an APA accredited program. She completed her pre-doctoral internship and postdoctoral fellowship at New York Presbyterian Hospital – Columbia University Medical Center. Throughout her training experiences, she has specialized in the use of evidence-based treatments for both externalizing and internalizing disorders in children and adolescents.
Dr. Remmes is a certified Therapist and Level 1 Trainer in Parent Child Interaction Therapy (PCIT) for youth with disruptive behavior disorders. She is also skilled in the use of Parent Management Training and Collaborative and Proactive Solutions (CPS) to address youth behavioral concerns. She believes in the importance of strong collaboration with providers across settings and has experience working with schools to provide executive functioning supports and in the implementation of daily report cards.
Dr. Remmes has also received advanced training in the use of cognitive-behavioral interventions to treat anxiety and depressive disorders in children, adolescents, and adults. She is skilled in the use of traditional cognitive-behavioral interventions and in the use of emotion-focused transdiagnostic treatment approaches. She also has experience in the use of Exposure and Response Prevention, Habit Reversal Training, Interpersonal Psychotherapy for Adolescents, and Dialectical Behavior Therapy.
Dr. Remmes has delivered evidence-based interventions across school, hospital, clinic, and research settings.  In addition to her work at MPG, she currently serves as the Chief Psychologist of the Lower School and Early Childhood Program at the Quad Preparatory School. At the Quad, she delivers individual treatment services to students, coaches teachers in the use of Teacher Child Interaction Training (TCIT), supervises graduate-level psychology students, collaborates with parents and outside providers, and provides ongoing consultation to teachers and staff.
Given her experience working within a school setting, Dr. Remmes has experience developing personalized strategies to help with youth engagement in academic learning. She understands the challenges that parents and care-providers are now facing with the recent transition to online learning across New York City. Dr. Remmes can help support parents in creating individualized systems to help support engagement in online learning based on parent and child needs. Dr. Remmes is also able to support youth and adults manage stress related to the recent rise of coronavirus cases in the city. She is able to provide support to children, adolescents, and adults via teletherapy during this challenging time.