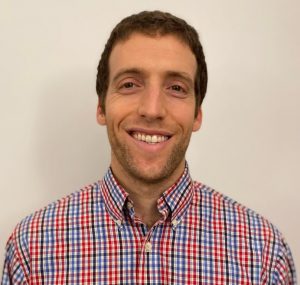 Dr. Andrew Daren is a New York State licensed psychologist (#020211) who received his B.A. in Psychology from Brandeis University and went on to earn his doctoral degree in Clinical Psychology from Massachusetts School of Professional Psychology, an APA accredited program.
Dr. Daren specializes in comprehensive neuropsychological assessments of children, adolescents, and adults who are residents of New York, New Jersey, Connecticut, Pennsylvania, and Florida.  He has been conducting neuropsychological evaluations on a full-time basis for over 7 years.  Dr. Daren utilizes the most up-to-date tests and testing technology to make an in-depth assessment of all cognitive domains (e.g., attention, language, executive functioning) as well as emotional and social functioning.  He is experienced at conducting neuropsychological evaluations in-person and via telehealth with individuals across the age range, using a combination of paper and pencil, computerized, and observational testing techniques.
Dr. Daren has received specialized training in the Autism Diagnostic Observation Schedule-Second Edition (ADOS-2) and he specializes in assessing children and adolescents for Autism Spectrum Disorder, Attention Deficit/Hyperactivity Disorder, Non-Verbal Learning Disorder (NVLD), and learning disabilities such as Dyslexia, Dysgraphia, and Dyscalculia.  He has also evaluated many children with neurological conditions such as Ehlers-Danlos Syndrome, epilepsy, auditory processing disorder, and traumatic brain injury.  By gathering a complete history and thoroughly evaluating each child across all areas of cognitive, academic, emotional, and social functioning, Dr. Daren is able to provide diagnostic clarity to parents who are concerned about their child's social, emotional, behavioral, attentional, or learning problems.
As part of the testing process, Dr. Daren interviews parents, contacts other medical/mental health providers, and speaks with school staff to gather a complete picture of each child.  Medical records and past testing reports are reviewed, and when appropriate Dr. Daren observes children at school or other natural environments.  Depending on a child or adolescent's needs, Dr. Daren conducts testing over a single session or multiple shorter sessions.  Frequent breaks are provided, and playful activities are incorporated into the testing session when needed in order to increase engagement.  Following neuropsychological testing, Dr. Daren utilizes a feedback session to guide parents, school personnel, and other treating providers on how to best utilize the results of the evaluation.  Solution-focused recommendations are tailored to each child's strengths and weaknesses and are designed to be utilized by school staff and other treating providers.
For years, Dr. Daren has helped parents utilize the results of neuropsychological testing to secure appropriate treatments/interventions and accommodations in school (e.g., IEP, 504 plan) or on standardized tests (e.g., SAT, ACT).  Recommendations may include a medication consultation, social skills training groups, executive function coaching, testing accommodations, and treatments such as Cognitive Behavior Therapy (CBT), Parent Management Training (PMT), and Applied Behavior Analysis (ABA).
Dr. Daren remains available for support and consultation even after the feedback session and the delivery of a comprehensive report.  He has extensive experience participating in Individualized Education Program (IEP) meetings, collaborating with mental health and school providers, and testifying on behalf of children in impartial hearings involving the Department of Education.  Dr. Daren has developed a network of skilled and trusted providers with whom he collaborates, including psychologists, psychiatrists, tutors, and coaches.