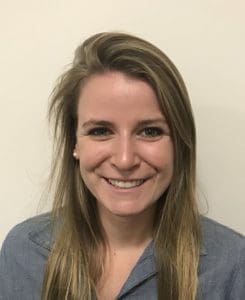 Addie Zebrowski received a B.S. in Applied Psychology from New York University and will receive a Masters degree in social work from New York University in 2019.
She currently provides private, 1:1, behavioral support to children both in school and outside of school. Addie's practice utilizes evidence-based techniques and theories to aid in childrens' behavioral and socio-emotional growth. She has experience in implementing behavior plans for children with anxiety, ADHD/ADD, Autism Spectrum Disorders, executive functioning problems, Selective Mutism, and social skills problems.
Behavior plans are individualized to fit each child's unique needs and are developed collaboratively with input from parents, teachers, school teams and other providers from Manhattan Psychology Group. Addie works as part of a team to monitor the child's progress and tailor the behavior plan as the child continues to grow.
At Big Apple Day Program, Addie is head counselor, supporting her assistant director and supervising the staff counselors.