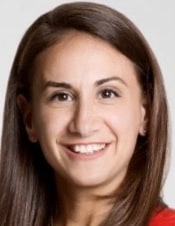 Lauren Blumenthal is a New York State Licensed Master Social Worker and holds her limited permit as a Licensed Behavioral Analyst. She received her undergraduate degree in Psychology and completed her Master's Degree at Hunter College School of Social Work specializing in Family, Youth and Children services. She further received her graduate degree in Applied Behavioral Analysis at St. Joseph's College of New York. Lauren is a member of the National Association of Social Workers (NASW) and is a certified School Social Worker.
Lauren's passion is working with special needs children and their families. Lauren has spent the last 7 years working in clinic and home settings providing 1:1 and group ABA therapy for a variety of children as well as creating programming and behavior plans while also supervising other therapists and implementing parent training and support. She believes in evidence-based practice in building positive social interactions and specializes in helping children gain confidence and self-esteem in order to achieve their maximum potential. Lauren has experience addressing behavioral and developmental challenges and facilitates appropriate social and communication skills by providing children with ASD with the ability to converse, share and play with others. Lauren has experience designing and implementing social skill group curriculum tailored to the individual needs of each child and training caregivers with carrying over social skill strategies across settings.
Lauren also utilizes her background in Social Work by meeting children where they are, has a genuine appreciation of the uniqueness of each child, and utilizes environmental factors to promote overall positive achievement in each child. Lauren also connects parents to community resources and programs to ensure their child is receiving the best and utmost treatment and services.