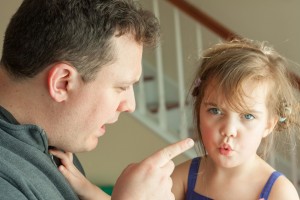 Date: Sunday, Feb 25, 2018
Time: 3 pm – 5 pm (For Parents of Kids Ages 0-7)
Location: 805 Columbus Ave, Solomon Schechter School of Manhattan. Entrance is on 100th St, just east of Starbucks.
Babysitting Included: While you attend the workshop, trained advanced college counselors will supervise your children watching a Kids Netflix movie. Kids must be ages 4+.
Cost & RSVP: Discounted rates for individuals and couples who register in advance.
———–
Based on popular demand, child and adolescent psychologist, Dr. Joshua Rosenthal, is returning once in 2018 to give his fun and engaging parenting workshop.

Workshop Description:
When children don't listen, how do you stay calm and not lose your temper? How do you know which strategies to use for each situation? Based on years of clinical experience and the latest research, Dr. Rosenthal teaches parents specific and concrete skills and scripts that really work. Parents will learn how to reduce conflict and prevent typical child behaviors from becoming bigger problems. Warning! This is not a boring, passive lecture. This workshop will be fun and engaging and may cause serious improvements in your parenting skills!
———
Learning Objectives:
After attending this workshop, parents will know how to:
Recognize the function of different behaviors and respond accordingly
Recognize and respond to minor vs major misbehaviors appropriately
Enhance the parent-child relationship via specialized play skills
Create routine and behavior charts for repetitive and difficult behaviors
Give indirect and direct commands with appropriate follow-through
Give an effective time-out (ages 2-6) or loss of privilege
Co-parent collaboratively and think "big picture" about the family culture
Attendees will receive a handout outlining all the material taught.
Professionals are welcome to attend to earn CEs (we are not an official CE vendor but can verify attendance)
——–
About the Presenter: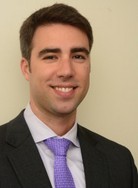 Dr. Joshua Rosenthal is a NY & NJ licensed clinical psychologist specializing in the treatment of children, adolescents and adults. He is the Director of Child and Adolescent Treatment at Manhattan Psychology Group and the founder of Big Apple Day Program, the only social skills summer treatment camp in Manhattan. Dr. Rosenthal provides CBT, PCIT, Parent Management Training and family therapy. He frequently presents and writes about Parenting, ADHD, Anxiety and Behavioral Issues in children and teens. To learn more about Dr. Rosenthal, please visit www.ManhattanPsychologyGroup.com

——–
Click here to watch videos and testimonials from parents who attended this same workshop on 5/7/17 and 9/25/16
Written by Joshua Rosenthal, PsyD