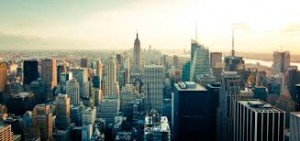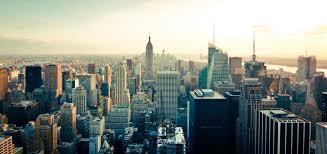 Although living in NYC can be one of the greatest experiences, many of us recognize that along with it may come stressors specific to city living – some of which may affect the quality of your child's sleep. These factors may include:
Crowded Living Quarters – Children get the best sleep when they are able to fall (and stay asleep) in a quiet place free of distractions. Many NYC apartments have limited space and therefore your child may need to share a room with a sibling; sleep in a room that is close to another living space where others are still awake; and have toys in their room due to limited places to store these items. All of these things could cause distractions while the child is trying to fall asleep or awake them once they have achieved rest.
Noisy Neighbors – Along with apartment living comes the unpredictability of who will be living next to, beneath, and above you. If you happen to have a neighbor that can tend to be a bit noisy or stays up later than your child does, this can make it difficult for your child to fall asleep or disrupt their sleep during the night.
City Streets – There is a reason that NYC is called "the city that never sleeps." Although your child may be trying to achieve restful sleep, the city may still be awake with the noises of sirens, construction machinery, and people socializing at restaurants and bars – all of which may disrupt your child's sleep.
Busy Lives – There is always something to do in NYC and therefore a child's day may be packed with activities and things may come up that interfere with their going to bed at the same time every night.
In the face of these stressors, it is still important to help your child maintain good sleep hygiene, as research has shown that it is important for healthy brain development. Restful sleep provides the brain with an opportunity to restore itself and strengthen connections – both factors that lead to increased learning and maturation. Therefore, not only does poor sleep hygiene often lead to a child who is tired and unhappy during the day, which can in itself result in behavioral problems, it can also prevent crucial brain development that is necessary for a child to develop the ability to think about and control their behavior.   For this reason, research has found an association between poor sleep hygiene and difficulties such as ADHD and behavioral disturbances.
Although establishing good sleep hygiene for your child while living in NYC may be difficult, it can be achieved. Some tips offered by Kylie Boyse, R.N. at the University of Michigan (2010) include:
Make bedtime a special time – Bedtime should be an opportunity for you and your child to connect in a loving, healthy way.
Use a simple, regular bedtime routine.
Put some thought into finding your child's ideal bedtime.
Keep to a regular daily routine.
Use light to your advantage – Start dimming the lights in your living quarters as bedtime approaches.
Consider using a sound machine to drown out city noises.
If you still find yourself having difficulty achieving good sleep hygiene for your child, it may be beneficial to seek the support of a professional including a pediatrician, sleep specialist, or mental health clinician.
Written by Erika Stapert, PsyD