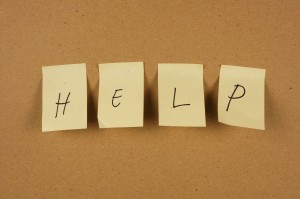 In many ways, feeling a "click" with a therapist happens in the first session – you know when someone makes you feel comfortable or when you have more guardedness with one person than another. This can be due to nonverbal cues in addition to very evident ones. However, one important thing to consider when you want to find the right therapist in general is what you want to get out of the therapy. Do you feel like you would do better with someone who will listen and be supportive more so than being directive and more interactive?
Do you feel like you need someone who will jump in and redirect you or challenge you more often? There are certainly different orientations in psychotherapy (for example psychoanalysis, psychodynamic, CBT, DBT, behavioral) – it can be very confusing – but within those orientations there are also individual differences in therapists themselves. Here is a concrete breakdown for how to ask yourself the questions that can help you get to the right therapist.
Is it very important to me to see a male or female therapist? If one is highly preferred to other other, you have now narrowed down gender.
Do you need to go through insurance? If so, you may have to consult your insurance directory. These days finding a therapist in-network can be more challenging as many therapists are opting out of managed care due to hassles in dealing with them. Fortunately most therapists can provide a receipt for out of network reimbursement (if you have out of network benefits) and some people are able to use their therapy payments as a tax write-off as well (speak with your accountant). PsychologyToday does provide an online directory where you can indicate which insurance you need the therapist to take, if that is a necessary aspect for you.
Think about what orientation might be right for you. In a (very small) nutshell, here are a few of the most commonly used modes of therapy:

Psychoanalysis:

focuses on past relationships (usually with caregivers) and how those relationships effect your present day functioning. In general, there is a lot more talking on the patient's part.

Psychodynamic psychotherapy:

has many of the same aspects of psychoanalysis but is more interactive and usually based on one or more of many theoretical orientations. Can be very helpful for people who don't understand why they keep repeating the same patterns in relationships.

Cognitive Behavioral Therapy (CBT):

An interactive, evidence-based treatment for many issues such as anxiety and depression. The therapist helps the patient identify ineffective thinking styles that ultimately affect mood and subsequent behaviors. Usually there is something that the therapist asks the patient to do between sessions.

Exposure based and behavioral therapies:

These are very effective for phobias and OCD, among other things. But this is much more structured than most other forms of therapy. If you are looking to treat a phobia or OCD, this is a good bet.

Dialectical Behavior Therapy (DBT):

A skills-based structured treatment that started out for Borderline Personality Disorder but has been successful with other issues including emotional reactivity, substance abuse, anxiety, and more. There are four modules and it is based largely on incorporating Mindfulness skills. This can be a didactic treatment but many therapists who are trained in it weave it into their work with patients (at least the Mindfulness aspect), unless it is the primary mode of treatment agreed upon.

Integrative Therapy:

Many therapists integrate one or more of the above orientations (in addition to a myriad of others) because they find the greatest benefit in NOT having a one-size-fits-all approach.

I encourage you to read more about some of these different approaches online. Once you have identified one that feels like it resonates for you, you can begin your search more easily. Unless you are sure from speaking to someone over the phone, I usually recommend appointments with at least 2-3 therapists for an initial consult so you can determine who you feel you click with the best.
Lastly, before your first appointment, check in with yourself about your goals for therapy. Have you ever been to therapy? How did you feel those goals were met and/or not met? Discuss this in the initial appointment so you can come up with somewhat of a treatment plan.