Treatment Process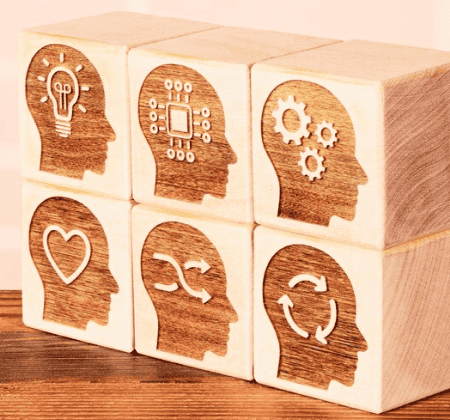 Treatment begins by calling or emailing us. Our administrator will call you back almost immediately but definitely within 1 business day. We are very responsive because we know you do not want to wait to be seen. We will ask you many questions, review our policies and procedures and try to schedule your first intake appointment. It is our administrators' job to gather as much information as possible to assess if we are the best fit to help.
Once the intake has been set, we will confirm the dates, times, location and fees over email and send you our intake packet to complete and bring to your first appointment. We also send appointment reminder emails for the intakes only.
While we try to start treatment as fast as possible, the intake process is very helpful for us to identify risk factors, core issues, and maintenance characteristics of the presenting problem(s). When treating minors, we will ask to meet with the parents or legal guardians before or after meeting with the identified child or adolescent patient. We may also ask for any prior evaluations or related documents, and/or for consent to speak with related providers.
Once the problem(s) have been clearly identified from the intakes, we will outline our recommendations and begin treatment. When working with minors, we will almost always ask to meet with the patient's parents on a regular basis to provide updates and coordinate treatment. Depending on the severity, intensity, and duration of the presenting problem(s), sessions may be either weekly or twice-weekly. When needed, we can provide excellent referrals for medication management, neuropsychological testing and other collateral services.
Payment & Insurance
MPG is out-of-network with insurance. Payment is due in full at the time of session in the form of Zelle, cash, check or credit card. We do not accept payment from insurance companies. After formulating a diagnosis, we can provide a monthly billing statement/receipt for patients to submit to their insurance for out-of-network reimbursement. After the deductible has been met, most insurance plans reimburse 60%-80% of the allowable amount for out-of-network mental health benefits. CPT codes to inquire about are: 90791 (intake), 90834 (individual), 90846 (without patient), 90847 (patient + family), and 90853 (group). Telehealth CPT codes to ask your insurance company about are the typical code plus "95" as a modifier, which would look like "90834-95." This applies to all CPT codes listed above. More information about payment can be found here.
Our sister company, Manhattan Psychology Associates, PLLC (MPA), is in-network with commercial insurance for ABA services only. Please click here for more information about our ABA services.
Cancellation Policy
When initiating treatment, we are reserving a special time for patients each week. Except for emergencies, we request 48 hours advanced notice to cancel or reschedule sessions or the patient will be responsible for the full session fee. If you or your child cannot attend due to sickness, then we ask for at least a few hours notice if possible.
Confidentiality
If there is a need to discuss patient information with outside professionals, we will request written consent from the patient or his/her legal guardians. We will only break confidentiality in instances when the patient is a danger to themselves or others or when there is suspicion that the patient is being abused.
Emergencies
In the event of an emergency, patients should call 911 and/or go to the nearest emergency room. Patients should not call the office regarding an emergency as we do not provide 24 hour patient coverage.