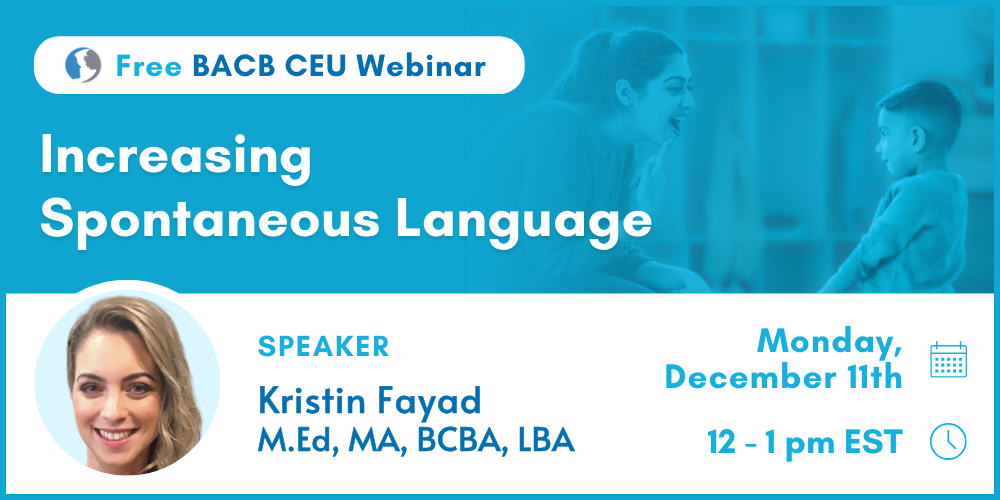 Speaker

Kristin Fayad M.Ed, MA, BCBA, LBA

Date

Monday, December 11, 2023

Time

Location
Click Here to Register
In this webinar, Kristin will explain procedures of two interventions that target spontaneous language. Attendees will learn to increase manding and tacting in young learners, especially for those who have been dependent on vocal Sd's such as "what do you want?" or "what is this?" for manding and tacting.
Learning Objectives:
1. Learn an evidence based approach to increase spontaneous mands in the natural environment.
2. Increase tacts in an instructional environment that evidently increases language in the natural environment.
3. Gain organizational skills to present the target number of opportunities for a learner per session.
BCBA live attendees are able to obtain 1 BACB CEU free, upon completion of the post-webinar survey. Although certificates are only available to BCBAs, all are welcome to attend.
Click Here to Register