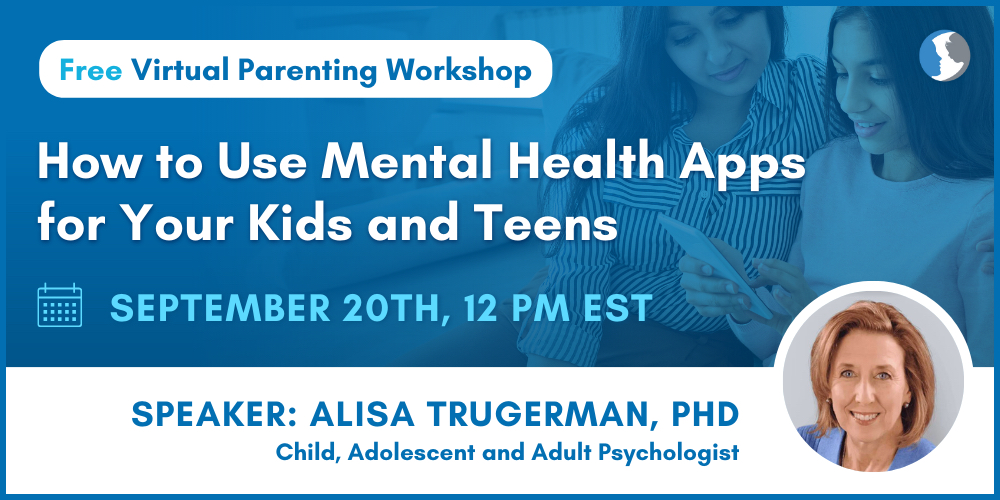 Speaker

Date

Wednesday, September 20, 2023

Time

Location
Click Here to Register
Alisa Trugerman, PhD will discuss the use of mental health "apps" as a tool to encourage emotional health and mental wellbeing in children and teens. Technology applications in mental health are here to stay, and native users of today are typically receptive to this modality . These applications can be used for educational purposes, as well as supportive for those in treatment. In this webinar, Dr. Trugerman will provide a review of the most common types of apps in mental health and how to evaluate them for appropriate use. Pitfalls and shortcomings will also be addressed.
Learning Objectives:
1. Gain a better understanding of mental health apps and technologies that can benefit your child.
2. Learn how scientific research can help you evaluate mental health apps for your child.
3. Discover effective ways to work with your child to use mental health apps.
Click Here to Register