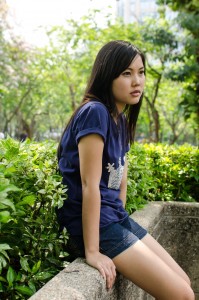 College life can be very stressful considering the balancing act of academics, family demands, employment, and personal relationships. As the former Outreach Coordinator for The City College of New York, I trained faculty, staff, and students on various mental health topics, such as stress management, time management, insomnia, anger management, and test anxiety. I wrote Psychotherapy: Vitamins for your mind to encourage more students (and those of all ages) to consider counseling.
"PSYCHOTHERAPY: VITAMINS FOR YOUR MIND"
If you are reading this article, odds are that you had some sort of curious reaction to the title word "psychotherapy." You either have been in therapy yourself, know someone who has been in therapy, or have been thinking about it. Unfortunately, too many people do not take advantage of what therapy has to offer, such as increased awareness and insight, increased coping skills for stressors, relief of symptoms, and increase general well-being.
Barriers to Psychotherapy Use
Therapy remains a taboo topic of conversation. People are embarrassed to admit to seeing a therapist. Many think that therapy is only for people with major psychiatric diagnoses or people who are suicidal. Others believe that it is wimpy to ask for help with emotional distress. Others don't feel comfortable talking to a stranger about their personal problems, when in fact a psychotherapist can be more objective and use their specialized training to offer support and guidance. Moreover, a professionally trained psychotherapist will keep all discussions confidential, which helps people feel safe that their most personal information will not be shared irresponsibly. Lastly, there are cultural, ethnic, and language barriers for those not familiar with psychotherapy. Some members of diverse groups prefer to rely on family members, friends, or clergy for support, and even perceive psychotherapy as useless or "for other people." Psychotherapy does not connect to their daily lifestyle or overall experience in the United States. 
When I began my training as a clinical psychologist, I too did not think highly of psychotherapy.  Living on my own in New York City, I felt alone and isolated from my family and friends. So I located a psychologist who participated with my insurance and began seeing him once a week. As the sessions progressed, I looked less and less forward to going. When I did go, I would fall asleep in his office. At the time, I interpreted my reluctance and falling asleep as an indicator that my issues were not severe enough for therapy, and therefore, that therapy was a waste of time and money. In hindsight I agree with what many psychotherapists have found: I was fearful of the therapy and fell asleep during the session because of my resistance to deal with my problems.
Everyone Can Benefit
What I have learned since then is that finding a good therapist is like finding a good hairdresser; you may have to go to several before you get the right haircut. But if you keep looking, you are sure to find a good match with someone who you can trust. Like the nourishment we obtain from food, therapy is fruitful for different types of people with different types of psychological issues. In general, adults (18 years or older) suffer from three types of psychological issues: common struggles of daily living, crisis, and chronic mental illness. 
The majority of people suffer from common interpersonal issues that typically arise at home, work, and/or school. Who doesn't fight with family members and loved ones, disagree with their bosses, or feel overwhelmed or isolated in school? The answer is that everyone suffers from these sorts of issues. Psychotherapy may be most beneficial when these issues impact upon your daily functioning, thinking, and coping.
Crisis or stress from major life transitions can result from a litany of sources, including starting college, death of a loved one, losing one's job, infidelity, or divorce. These problems could result in a psychiatric diagnosis, but more likely, they simply need additional and immediate support and clarity for an issue that is overwhelming their coping abilities. For them, psychotherapy is like an extra meal to supplement the energy they are spending dealing with crisis.
People with chronic mental illness might require inpatient hospitalization or intensive outpatient therapeutic support. They suffer from major diagnoses such as schizophrenia, borderline personality disorder, and severe mood disturbances. For them, medication and/or psychotherapy is a necessity of life, much like food. They need the therapeutic nourishment to survive, and without it, will quickly relapse into dysfunctional and unsafe patterns of living.
Often is the case with college students, who despite being away from home and have to make new friends and struggle with difficult class work, still refrain from the free counseling services offered at their college counseling center. Therapy has the potential to help like the vitamins we take. Sure we can get by without taking them, but we take vitamins because we want to enhance our health and feel better. Likewise, therapy can help people dealing with even the slightest problems, which can improve their quality of life and increase their happiness.
How Does Psychotherapy Work
A major barrier for people considering psychotherapy is a fear of the unknown. What happens in therapy? How does talking make me feel better or solve my problems? What if I don't feel comfortable with or like my therapist? Psychotherapy with a trained professional is like many other exercises; there's a beginning, middle, and end. It requires persistence, effort, and commitment. You get out what you put in! 
During the first phase, therapists ask lots of questions to gather information about the immediate problems and patient's history. The "therapeutic alliance" is formed or not formed during this time, which represents the bond and trust between therapist and patient and can be very important to treatment success. This period can feel very overwhelming for patients as they discuss private and uncomfortable topics.
During the middle phase of therapy, therapist and patient work together to understand and make sense of the important issues, non-productive behavior patterns, thinking styles, and emotional reactions, that seem to be affecting the person. When we are not aware of our thoughts, feelings, behaviors, and bodily reactions, we behave in ways that can be harmful to ourselves and/or others. Awareness leads to understanding which leads to control and/or acceptance. For example, if you repeatedly find yourself in unhappy relationships, there must be something you are not aware of that is pushing/pulling you to attach yourself to partners who don't treat you well. Psychotherapy might help you understand this pattern and help you to make better relationship decisions. Another example is someone who uses drugs or alcohol to the degree that it's negatively impacting their functioning. Drugs are often used as an escape from something (e.g., feeling, lifestyle, or situation) unpleasant, or a way of self-medicating. Psychotherapy might help this person understand the reason behind his/her addiction and learn new ways of coping with unpleasant feelings.
The final stage of therapy represents "termination," during which therapist and patient review and summarize their work together. They may say goodbye for a period of time with the understanding that if circumstances change, the patient may be able to resume treatment in the future. Individual therapy at the CCNY Wellness and Counseling Center is short-term (8-10 sessions) to accommodate their large student population. For patients who might need extra sessions, there are long-term counseling groups and community referrals available.
Final Thoughts
Before you completely dismiss psychotherapy, consider how many hours a week you spend at the gym or watching TV; how many dollars a week you spend on food, entertainment, and material objects; and, how many times a week you feel unhappy or disappointed with someone or something in your life. Taken together, this adds up to a lot of time, money, and energy that you could be spending on yourself in therapy. There are lots of psychotherapists in your neighborhood who work on a sliding scale or therapy could even be free if you are in school; the time commitment might be as little as one hour a week; and, most importantly, there is so much to gain. So if you think you are worth it, take your vitamins and feel better.
Written by Joshua Rosenthal, PsyD