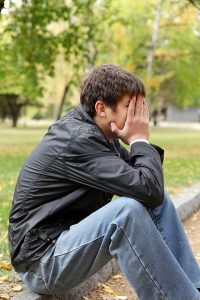 Health psychology is a specialized branch of psychology that deals with the psychological and behavioral manifestations of health and illness. Health psychologists take a biopsychosocial approach to treatment. This means health psychologists understand health to be a product of not only biological processes, but also psychological, behavioral, and social processes. Research has found that 60-80%of all primary care visits include a behavioral health component, as such, psychologists are uniquely positioned to be able to treat the whole patient, particularly when the care is coordinated with the patient's physician.
One subspecialty area within the field of health psychology is pediatric pain management. At the most general level, pediatric pain psychologists hold a doctoral degree in clinical health psychology. By applying the biopsychosocial model, a health psychologist can help a child suffering from chronic pain in the following areas:
Improve functioning despite level of impairment from co-morbid medical illness
Decrease negative emotional states often associated with various medical illnesses
Reduce the need for medication
Provide biofeedback training, a specialized type of treatment that utilizes technology to monitor various bodily functions such as heart rate, and muscle tension, and teach the individual how to voluntarily control them. This often results in a significant improvement in level of pain and ability to cope with pain/ negative emotions.
Improve a child's school functioning
Coordinate care with the child's physician in order to ensure integrated care
Provide in-depth education to the parent and child regarding chronic pain in order to develop greater insight
Increase adherence to medication
If your child has been diagnosed with any of the following conditions, please give us a call to set up an initial appointment to learn more about how we can help:
Chronic Migraine
Abdominal Migraine
Fibromyalgia
Amplified Musculoskeletal pain (AMPS)
Complex Regional Pain Syndrome (CRPS)
Dysautonomia
Ehlers Danlos Syndrome (EDS)
Gastroparesis
Headaches
Irritable Bowel Syndrome (IBS)
Functional Abdominal Pain
Postural Orthostatic Tachycardia Syndrome (POTS)
Sickle Cell Disease
Post Surgical Pain
Pain Secondary to Cancer
Juvenile Arthritis
Conversion Disorder
Somatic Symptom Disorder
Treatment will begin with an in-depth review of the child's medical history and an interview with both parents and child. Following the initial intake, we will form clear goals based on the child's current level of functional impairment, and meet for weekly sessions in order to improve functioning. Treatment may include cognitive behavioral therapy, behavioral activation, skills training, biofeedback therapy, lifestyle modification, and coordination with the child's medical team regarding the use of medication. A referral to other specialists such as physical therapists or occupational therapists is sometimes warranted as well during the course of treatment. Progress will be measured with standardized assessment measures as well as ongoing collaboration with the parents and child regarding noticeable improvements. Treatment may be brief (between 6-12 sessions), or long term (up to a year) depending on the nature of the problem.
Cognitive Behavioral Therapy for Chronic Pain
Cognitive Behavioral Therapy (CBT) for Chronic Pain begins by educating the individual/ family about their diagnosis and about the theoretical underpinnings of CBT. Following this, the psychologist and patient will set measurable goals, and teach patients essential thinking, behavioral, and emotional skills. Special emphasis will be placed on identifying and modifying maladaptive behaviors that serve a role in maintaining pain, as well as identifying and increasing adaptive behaviors. Individuals also will increase their self-efficacy and ability to better cope with chronic pain. Many individuals suffering from chronic pain also suffer from issues related to depression, anxiety, sleep disorders, obesity, school/ work refusal, and immobility. CBT is an evidence based treatment for treating these conditions.