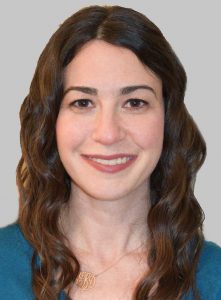 Dr. Erica David is a New York State licensed clinical psychologist (#018875) specializing in treatment of children, adolescents and their families. After receiving her B.A from the State University of New York at Buffalo with a double major in Psychology and Health and Human Services, she went on to earn her doctoral degree in Clinical Psychology from Nova Southeastern University in Fort Lauderdale, Florida; an APA accredited program.
Dr. David's training and current practice is centered on children and adolescents. She has provided individual, family and group therapy in hospital inpatient units, outpatient clinics, day treatment programs and public schools in New York and Florida. Her post-doctoral residency was completed at the Institute of Living at Hartford Hospital in Connecticut, with an emphasis on child and adolescent inpatients.
Dr. David is skilled in the treatment of a large variety of emotional and behavioral difficulties including but not limited to depression, disruptive behaviors, anger, anxiety, social skills deficits, grief and family stress. She enjoys working with other professionals and has experience collaborating with school faculty to assist with improving overall functioning within a school setting.
Dr. David is a dedicated professional and believes in evidence-based practice. She has been trained in Cognitive – Behavioral Therapy (CBT), behavioral parent management training and Trauma Focused Cognitive Behavioral Therapy (TF-CBT). She also has experience and training in the use of play therapy with younger children. Dr. David is dependable and focused on assisting others achieve their treatment goals and improve their mental health.